Keep Murder in the Family
Murder Mystery fun is a great way for the whole family to have a laugh together. Mysteries for Children's Parties are great too; younger kids of around 10-12 years of age, 'tweens' and teenagers all love getting involved in a fun Mystery.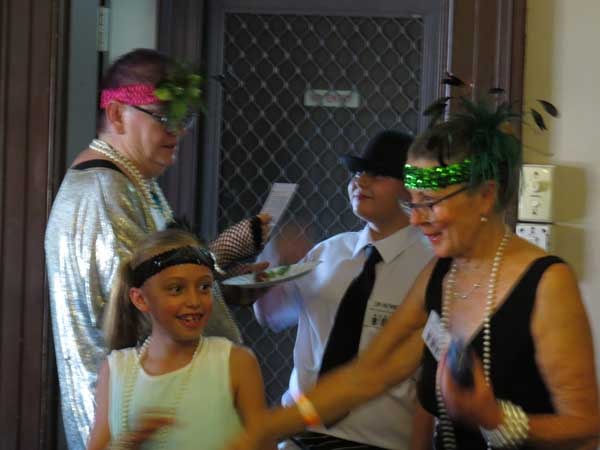 Depending on the age and maturity / sensibility of your children, grandkids etc., there is a range of entertaining and age-appropriate Mysteries available for children's parties  and events which the family can get involved in. If you prefer it, there are some scenarios which do not include a Murder.
Some games are designed to be played as team competitions which may make them more accessible for those children who might be less confident and / or whose reading level may mean they need a little help. Read the Murder Mystery Formats page to learn about the different Murder Mystery styles.
Hosted Murder (and non-Murder) Mysteries make terrific Birthday Party fun, which the adults can either join in, or simply leave for the kids to enjoy themselves. This activity is especially good if your children and their friends are interested in drama and have active imaginations.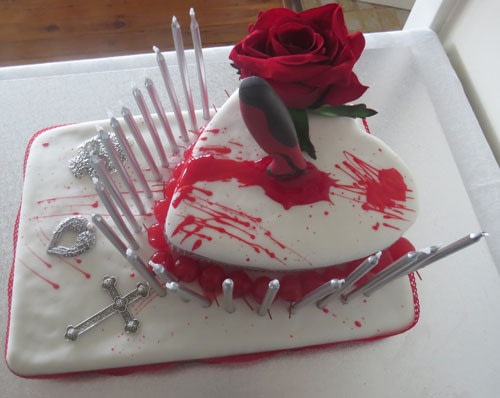 A Children's Party at Home or Away?
You can have your Murder (or non-Murder) Mystery anywhere. Often at home is the best place for frivolity… but there's also something quite compelling about taking the event somewhere else and getting out of having to cater the Party yourself… or clean up afterwards.
Perhaps it's worth considering the local community hall, or perhaps the nearby sports or social club, many of which have family-friendly spaces and packages for children's parties. The Murder Master® hosts parties all over Australia; you can have your Murder Event anywhere.
Make contact and have a chat with the Murder Master® to work out the best way to go for your Children's Party or Family Get-together.
The Murder Master's Working with Children Check number is WWC0580070E.
You are welcome to verify the status of this WWC number on the NSW Office of the Children's Guardian website. To do this, you will need some of the Murder Master's personal details, so please contact him anytime for that information.
Depending on the age-bracket of attendees, there are quite a lot of scenarios which you can choose from; some are Murder Mysteries and others which are Mysteries without a Murder.
For the younger kids, team-games might be the best option which allows the younger participants to team up with an adult or older sibling etc.
Of course some of the more confident children, the 'tweens' and teenagers love a touch of homicide, so perhaps some of the more traditional games will suit your plans. Some are a bit risque and some are not… it comes down to personal preference.
Contact the Murder Master® to discuss your specific needs when selecting a suitable theme and storyline for your Children's Party, Teenage Birthday or Family Event.
Some of the scenarios which have been successfully played by family groups include:
a Facebook Fatality; it's the perfect theme for teenagers and / or lovers of tech. It includes hacking, murder and mystery!
Gatsby / 1920's Prohibition; some adult themes including Murder, gambling, alcohol, relationships and violence etc., but depending on maturity etc., this theme is great dress-up fun.
a Steampunk-themed Time Travel story with historical and sci-fi characters; another good Murder Mystery with wonderful costume possibilities.
Other titles which may appeal and which are team-focussed include:

Pirate mystery party for kids
Zoo Mystery Party for Kids
Cheerleading mystery party
Fairy mystery party game
Mystery of the Dangerous Secrets kids mystery party
Misadventure in Topsy-Turvy Land mystery
Teen USA Pageant mystery party
Kitty Kidnapping Caper mystery party for kids