Keep Murder in the Family
Murder Mystery fun is a great way for the whole family to have a laugh together. Mysteries for Children's Parties are great too; younger kids of around 10-12 years of age, 'tweens' and teenagers all love getting involved in a fun Mystery.
To book a Kids Mystery Party, visit the Mystery Parties 4 Kids website.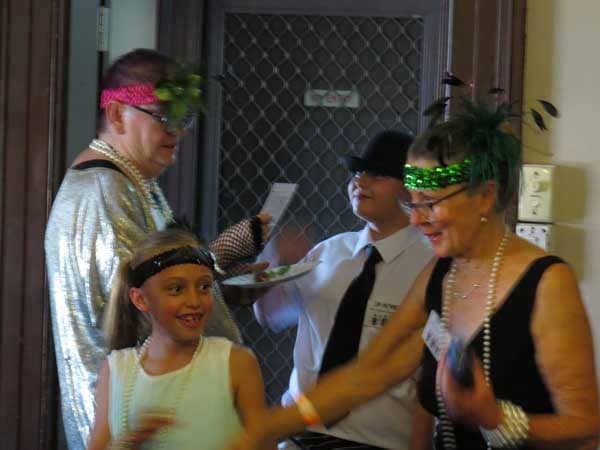 Depending on the age and maturity / sensibility of your children, grandkids etc., there is a range of entertaining and age-appropriate Mysteries available for children's parties  and events which the family can get involved in. If you prefer it, there are some scenarios which do not include a Murder.
Some games are designed to be played as team competitions which may make them more accessible for those children who might be less confident and / or whose reading level may mean they need a little help. Read the Murder Mystery Formats page to learn about the different Murder Mystery styles.
Hosted Mysteries make terrific Birthday Party fun, which the adults can either join in, or simply leave for the kids to enjoy themselves. This activity is especially good if your children and their friends are interested in drama and have active imaginations.