The Murder Master began plying his trade in the Blue Mountains over 10 years ago.
He started hosting Murders at a boutique hotel in Blackheath, after which the Murder Master secured two excellent new Murder-Friendly partner venues in the Blue Mountains;
Madame Wang's restaurant in Leura
the Palais Royale Hotel in Katoomba
Click the tabs below to read about each venue…
Madame Wang's, Leura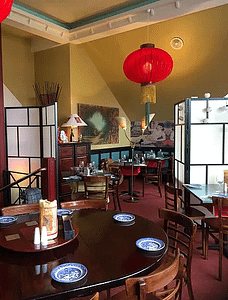 Madame Wang's is a delightful restaurant with a playful atmosphere.
The aesthetic of the restaurant is Chinese and the menu reflects the eclectic background of the 4 owners – Australian, European and Asian.
This delightful restaurant is ideal for a killer lunch or dinner.
Perfect for 10-40 guests.
Click here for Madame Wang's website
Madame Wang's Story
Hidden away above and behind the antique store at the top of Leura Mall, Madame Wang's opened in September 2018.
The name 'Madame Wang's' comes from a bizarre 1981 film promoted by Andy Warhol.
​The building is the coach house belonging to the heritage listed Hillcrest Coachman, a country retreat built in 1900. The main house now operates as a restaurant, The Bunker. The coach house overlooks the entrance to Leura Mall and has an antique store on the ground floor and Madame Wang's upstairs, accessed from the back. There is ample parking available.
Palais Royale Hotel, Katoomba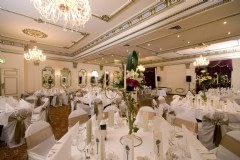 The Palais is a gorgeous boutique hotel.
Their executive chef will prepare your sumptuous 3-course lunch or dinner, to be served up to you and your guests as you plot and scheme.
Perfect for 20-100 suspects.
Click here for the Palais website.
Palais Royale's Story
The Palais Royale Boutique Hotel is the ideal Blue Mountains escape destination.
Offering Heritage accommodation in 40 spacious Guest rooms, complimentary parking on-site, free WIFI in our Guest Lounge and a relaxing Spa and Sauna area.
Excellent conference & meeting facilities are available in the stunning Grand Ballroom, which is also also perfect for elegant weddings, social events… and Murders#! .
Ideally located near the Three Sisters at Echo Point, Scenic World and The Edge cinema.
#Please note that the Ballroom is only available on a first-come-first-serve basis. Murders are also often held in the Gazelle's Restaurant downstairs.
The Murder Master can host your next function at one of his Murder-Friendly venues, or at your favourite restaurant, pub, hotel, Airbnb etc.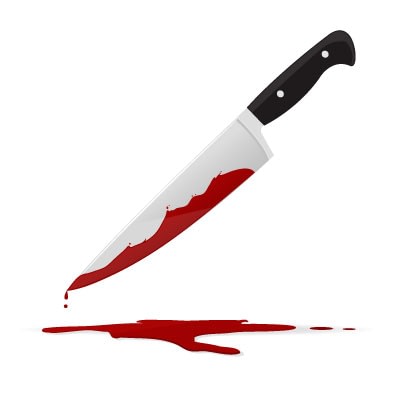 The Murder Master can even pay you a visit at your home or office!
That's right, subject to availability, he can be anywhere in Australia to host your function.